Welcome to our Families Page. At New Hope for Children, it is our mission to assist potential adoptive parents in bringing their families together. Below you will find some of our families in waiting!
Dear birth mother,
We'd like to introduce our family. We are a family of three from Exeter, NH. Marcia grew up in Guaymas, Mexico and James is from Hudson, MA. We have a beautiful fun loving 4 year old son, Santiago. He is a sweet and intelligent boy who loves telling stories, reading books, playing with anything that moves and exploring outside. He enjoys being with other children and is very excited to have a new brother or sister to join our family.
We live in a beautiful small town with an outstanding school system and great access to outdoor and city life activities. Our family loves exploring around our area. We love to take Santiago out to go climbing, hiking and kayaking. We also enjoy exploring the local children's museums and children activities in Boston. We are looking forward to welcoming a new child into our family to also share all of our loves and passions with.
Education is a priority for us and we strive to provide the best education possible for our children. We moved to Exeter last year because of their excellent school systems. We also have Santiago enrolled in a Montessori school to instill a love of learning and exploration. Your child would also attend the Montessori School and Exeter schools with Santiago.
The additional benefit of living in Exeter is that we were able to purchase a home with a large backyard to provide lots of room for kids to run around and explore. We also have hiking trails directly across the street from our house for additional space to explore. Your child would also be able to have his/her own room in our house.
We love traveling as much as possible. Marcia's family still lives in Mexico and we travel there at least once a year to visit her family lives or other areas in Mexico. These trips provide a great opportunity for Santiago to further develop his Spanish. We relish the opportunity to have a multi-cultural and bi-lingual house.
We can offer as a family, our love and support, and we'll do our best to provide whatever your child will need. We only hope we will be good parents for him/her and that s/he will be happy with us. We are fortunate to both have flexible jobs working from home that will allow us the ability to stay home as long as possible after the child's birth.
Sincerely,
Marica and James
Doug and Mike
Dear birth mother,
We are Mike & Doug.
We met in 2004 and have been together ever since. We adopted a dog from a rescue organization together in 2010 who is named Hans (His nickname is 'the muffin'). We got married in 2013 in the White Mountains of New Hampshire. We live in Portsmouth, NH, which is a coastal city with great schools, parks and theaters. We both grew up in NH and love to be outdoors. We are avid downhill skiers, love to go to the beach and are always looking for outdoor 'projects' like gardening, landscaping, etc. We own a ski condo in NH and love to host family and friends on the weekends. Doug's family also has a rustic camp in downeast Maine on the ocean and we love to go there in the summer and visit with his family & make s'mores around the camp fire. We're very excited to bring a little one along on our adventures
We have talked about starting a family for many years. Doug's brothers have each started their families. His older brother, Andy, and his wife, Lyndall, have two sons, Cameron and Graham, and his younger brother, Chip, and his wife, Julia, have a daughter, CeCe. We love to visit with our niece and nephews and are excited to start our own family! Your child will have a large support group of family and friends. There will be aunts, uncles, cousins, second cousins, grandparents, and many family friends. Your child will have a stay at home parent. We are excited that Mike will be a full time stay-at-home dad.
We will never fully understand how difficult this decision must be. Your child will always know that you loved them, and that you made this decision because of that love, and your strength. We will always respect you, and we will teach this respect to your child. We are very open to communication as your child grows.
Thanks for letting us share a little bit about ourselves and our extended family. We want to be the best parents we can be and give your baby all the love and support that we can, so they grow up to be loving, well-adjusted and well-educated adults. It would be an honor to be given that opportunity. We are very excited to have new adventures as a family.
Thank you so much!
Mike and Doug
Charlie, Maria and George
Dear Birth mother
Hello,
My name is Maria and I'm writing this letter on behalf of my family, my husband Charlie and our four year old son George. We also have a playful family dog, Sammi, and two spunky cats. We really want to welcome another child into our happy home.
We live in a quintessential cul-de-sac neighborhood in the seacoast of New Hampshire, a street where everyone knows each other's names and watches out for each other's children. We spend a lot of time outdoors, walking on the trails near our home or playing in the backyard. Our son, George is really excited to be a big brother someday, to show his sibling his sandbox and his collection of dinosaurs.
What we value most is spending time together as a family...this often includes our wonderful friends and extended families. On a typical weekend day we wake up, relax together over breakfast, take a walk with Sammi, tackle a home project (George has his own toy tools and he loves to help) or go on a local adventure to the science center or children's museum, cook dinner together and play a board game. We also read a lot of books with George and help him with whatever project he's passionate about, whether it be growing a plant from a seed or turning a large cardboard box into a pirate ship.
I teach art at the local high school and Charlie works with his family for their travel company. From teaching in the area for twelve years I'm confident that our schools will offer a wonderful education and many interesting extended learning opportunities for your child.
I feel it's important for me to assure you that your child will be loved so very much. Your child will be safe and nurtured as he or she grows. Your child will be listened to and guided lovingly toward all that is good in this world. Your child will honor who you are in his or her life story and we welcome a discussion with you about the adoption arrangements. We want to know what you'd be comfortable with concerning an open adoption.
Thank you for considering us...
Most Sincerely,
Maria, Charlie and George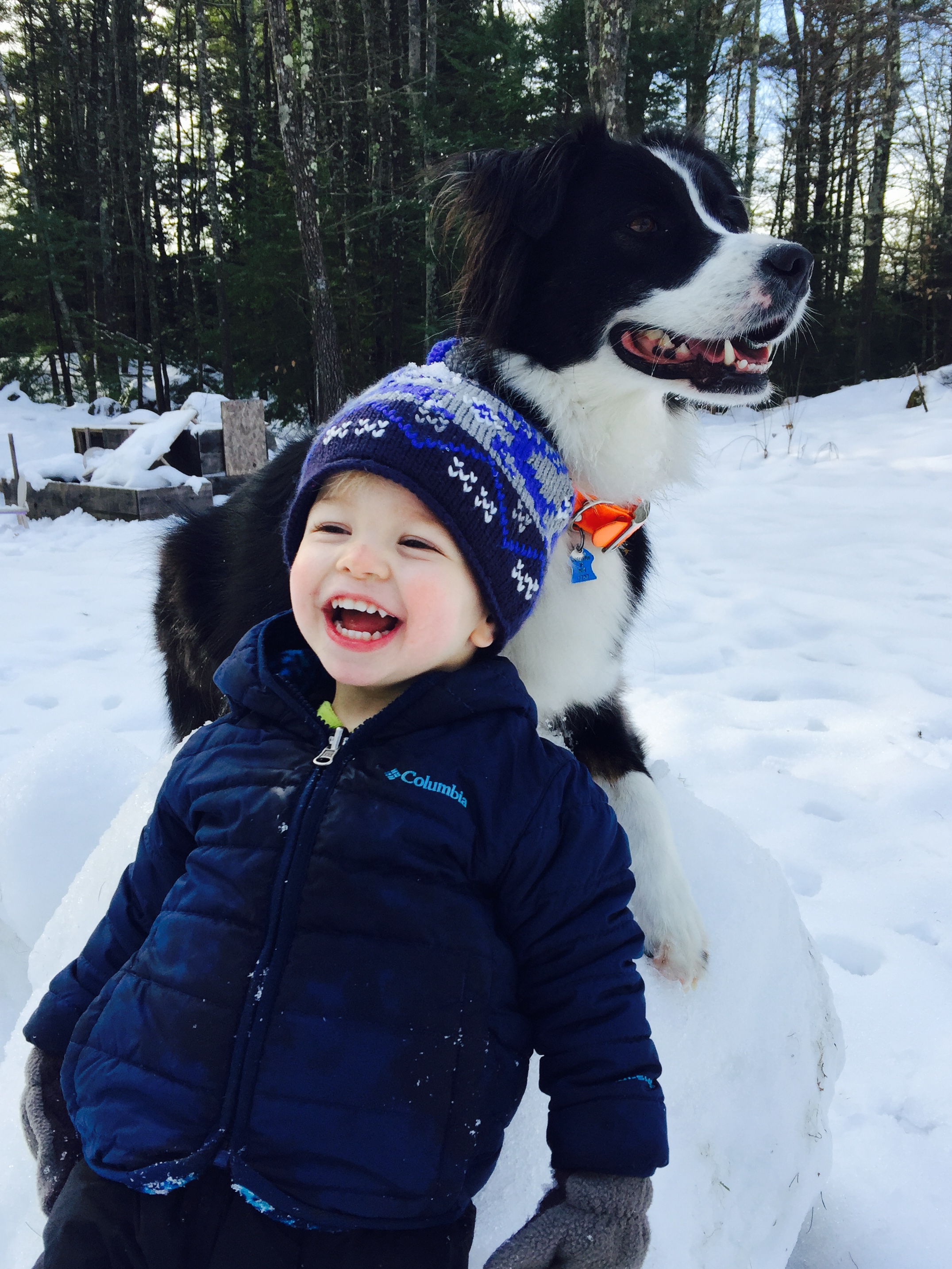 Dear Birth mother,
Hello.
Thank you. You are going to read that a lot in this letter. We mean it. Every time.
We know that you have a lot of letters to read and great families to consider, and we are grateful that you are considering us to be a part of your adoptive birth plan. Thank you for believing and trusting in us enough to learn more about us. Thank you for possibly allowing us to be a part of your journey and for you to be a part of ours.
Please allow us a moment as we take a little space to tell you about us—who we are and who we hope to become.
Just last night, we had a dinner party with our soon-to-be five year old niece (birthday is t minus 3 days of us writing this to you, so that is important to her that we say she is five) and our 8 year old nephew. If you would indulge us a little more, I think this particular story will help illustrate the type of parents and family we are dreaming of being.
 
Our nephew, Willie, had a dream the other night that he said he could only tell us. He wanted to talk about it privately with each one of us--including, our dog, Fred. One by one, we stepped into "his" bedroom in our house so he could tell us he had a dream about a girl who wanted to be his boyfriend. Willie had mixed emotions about the dream, going between flattered and embarrassed and excited. Mostly, he needed reassurance that his dream was okay.

During Kristen's one-on-one session, Willie and Kristen devised a plan for Willie to "get the dream out of his head." Kristen asked him where his favorite place to be is, and he responded, "right here with you guys." Ultimately, he chose skiing at Loon Mountain, so each time Willie's dream appeared, he would think about skiing at Loon. With that, we all settled into our bed to watch a few episodes of Kids Baking Championship before our dinner party came to an end. The evening was uneventful and routine but also magical and so very special.

We dream of building a family of our own so that the dinner parties can include a child of our own—a child who we will love, hear, and respect beyond measure. If we have the privilege of bringing the child into our journey, we will be forever grateful and humbled.

We are Laura and Kristen. We met through mutual friends back in 2012. Kristen was living in Philadelphia, and Laura was living in Boston. We started dating, and a few months later, we knew that we were meant to be. We began the process of untangling our lives in our respective geographic locations to create a new life together in the place we both loved the most—New Hampshire's seacoast. We moved into a historical house near Kristen's parents, sister and brother. With our rescue dog, Fred, by our side, we know that we were meant to meet exactly when we did and have been committed to each other every day since we met.
We complement each other to a tee. We are both funny and love to laugh. Laura is always asking questions, and Kristen goes straight to Google for the answer. Laura is spontaneous and adventurous, and Kristen has taught Laura that adventure can be a dinner at home and not just climbing a mountain in South America or holding a sloth in Costa Rica. Kristen knows every word to Beyonce and Lady Gaga, and Laura can sing all the music to Wicked and Les Miserables (albeit, out of tune). Laura throws the pillows on the floor, and Kristen makes the bed the second she gets up. Laura messes up the kitchen while cooking, and Kristen does the dishes. Kristen is incredibly clean, and Laura doesn't mind a pile of laundry on the floor. But no matter our differences, what we both share is the love we have for each other, the love we will have for the child, and the strong desire to be the moms we are ready to be.
If Kristen could, she would be a full-time student. She has advanced degrees in social work and law, and she even went to EMT school because her dream is to carry a stethoscope. She now runs her family business with her brother and her Dad. Laura was happy with her college degree and has spent her career in marketing and graphic design both in nonprofit and for profit.
A child that comes into our home will be surrounded by love and attention. We are so fortunate to have both of our families and friends living close by. Kristen's parents have six grandchildren and cannot wait to add to the mix. Laura's parents don't have any grandchildren yet, so this child would occupy the envious position of their first grandchild. Laura's parents are already trying to kid proof their home so they can have sleep overs and adventures with their grandchild.
We have ten nieces and nephews—some from our biological families and others from our families of choice. Each one is so different, and each one is truly an extension of us. We love our Friday disco dinners and sleep over movie nights as much, and probably more, than our brood. We are grateful each day that we can hear Willie's secret dream or Face Time with Jacob about his new Origami airplane project. We have family and friends who have been very generous to us and allowed us to build special, deep, meaningful relationships with their children.
We are very lucky that our life is filled with people who surround us with love. We have been fortunate to travel the world and have amazing adventures, but some of our favorite times are the time we spend with our family-- reading, helping with homework, watching hockey games, learning the inner workings of Legos (and trying not to step on them barefoot), seeing Frozen every other weekend, and teaching them and learning from them every chance we get.
Seasons are really important in our house. Different seasons mean different adventures. . .

SPRING. As soon as the sun sets later and the black flies start pouncing, Laura is ready to pull Kristen from her work computer and Fred from his cozy spot in the sun to tackle Mt. Washington. Kristen packs, prepares, and reluctantly maps out a smaller hike to begin. This pattern continues every weekend. Work. Hike. Reward burgers and fries. Nieces and nephew dance parties or movie nights. Back to work.

SUMMER. It's boat and beach time! Breakfast out. Packing coolers. Picking books. Gathering friends, family, and children. And boating down the river to our favorite spot to read, relax, explore. And a travel adventure. A two week road trip through the south. A hiking trek to Utah. A visit to the sloth sanctuary in Costa Rica. We have a lot of birthdays in August, and we live to take our nieces and nephews in birthday adventures. Legoland. The Museum of Science. Story Land. Boat adventures. We save the presents for the holidays.

FALL. Foliage season! We typically head to our place in the White Mountains of New Hampshire to get in a few last minute hikes and catch the breath-taking foliage. It's an annual tradition. We have an amazing oak tree in our yard that is just waiting for a child of our own to have a great tire swing to spend the shortening days. Then the holidays begin.

Thanksgiving. Christmas. New Year's. We have included a few of our annual holiday cards. It's always an adventure. Kristen goes way over board with the presents and UPS becomes a regular visitor to our house. Every year--two new books for each of our nieces and nephews--and at least one "fun" present.

WINTER. Kristen likes winter better, but Laura is a movie buff, so the Oscars help her make adjust to life indoors. Winter brings snow shoes, binge watching, indoor picnics with the little ones, and movies!!! We love having snow day adventures.
We are very grateful for the good fortune in our lives that we cannot wait to share with a child.
We have wanted to start a family for over two years and together we have shared the excitement, uncertainty, patience, sadness and hope that this process brings. The one thing we know for sure is that this journey has shown us how strong our desire and determination is to become a family. We have always viewed adoption as an amazing chance to share the immense love we have for children and to offer a child or children some of the same opportunities we have both been fortunate to enjoy in our lives. Our commitment to each other is strong and we are waiting for a child to get married so we can share that beautiful moment as a family. We are excited to start traditions such as disco night, game night, movie night...reading, new pjs at xmas, ice cream for dinner nights
We want to be role models the children in our lives, so each one, including our own, will learn to be a good person, a kind and generous person, a person who loves him/herself and wants to share that love with others. We want to share that it is okay to go through struggles, to ask for help, to take time for themselves and to always strive to learn and grow and live life on their terms.
Thank you for taking the time to learn about us. Even though we don't know you yet, we have a great amount of respect and admiration for you. We can only try to understand the difficulty in the decisions that lie ahead for you. It is obvious the plan you are making is being made out of love, courage, and selflessness and that you are trying to make the best decisions. We hope by looking at our photos and reading about our lives you will find comfort in knowing how much we want to share our lives with a child.
Thank you for considering us to be a part of your plan. If you believe that we are the right family for your child, we will be humbled by such great honor and work to create as many dinner parties as we can. And, please know, that after our paths diverge, we will always make sure that our son or daughter knows the love story that created our family and that our story begins with you.
Kristen and Laura